Szkolenia
---
Nasz intensywny, praktyczny trening jest dwutygodniowym programem szkoleniowym, podczas którego uczestnik przeprowadza operacje razem ze mną, aby zdobyć doświadczenie z pierwszej ręki. Proszę pamiętać, że ten 2-tygodniowy program nie jest warsztatem o ustalonej dacie. Data szkolenia jest ustalana przeze mnie i uczestnika szkolenia w zależności od dostępności miejsc.
Staramy się zaplanować różnorodne przypadki, FUT, FUE, przeszczepy włosów u kobiet, pierwszą sesję, drugą sesję, pacjentów z różnych klas Norwood. Ważne jest, aby stażysta przećwiczył to wszystko, aby mieć dobry start.
Co do liczby lekarzy, którzy będą uczestniczyć w 2 tygodnie szkolenia jest jeden lekarz, co oznacza, że będziesz jedynym w tym okresie i to jest punkt i wartość szkolenia jeden na jeden, co oznacza bezpośredni kontakt z pacjentem, i to właśnie mam na myśli mówiąc o szkoleniu praktycznym.
Językiem komunikacji w Polsce jest język polski, ale większość Polaków mówi po angielsku, a ponieważ większość moich pacjentów pochodzi z Wielkiej Brytanii, Irlandii, Niemiec, Hiszpanii i innych krajów europejskich, a niektórzy z USA i Australii, dlatego językiem komunikacji w klinice jest angielski.
The training takes place at our clinic in Wroclaw, Poland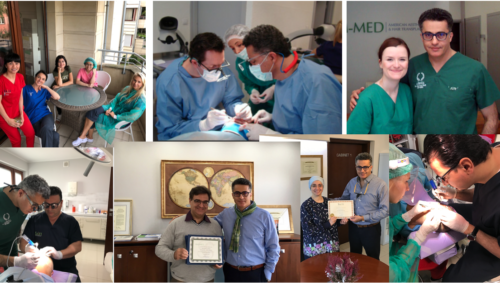 Doktor Saifi zastrzega sobie prawo do ograniczenia kursów w zakresie odbudowy włosów do odpowiednich kandydatów