About doctor
---
Founder and owner  of Saifi Hair Transplant
An experienced hair transplant surgeon, a Diplomate of the American Board of Hair Restoration Surgery ABHRS. Fellow of the International Society of Hair Restoration Surgery FISHRS and an ISHRS Approved Fellowship Training Program Director.
Dr. Saifi has been performing quality follicular unit hair transplantation surgery since 1995 and specializes in repairing inadequate hair transplants. He improved the procedure by creating a device called The Hemostatic Dilator which was patented under his name, (Dr. Saifi, United States patent, number 5,797,945 August 25, 1998). Dr. Saifi's goal is to integrate surgical expertise, artistry, professionalism, and extensive experience to exceed his patient's expectations.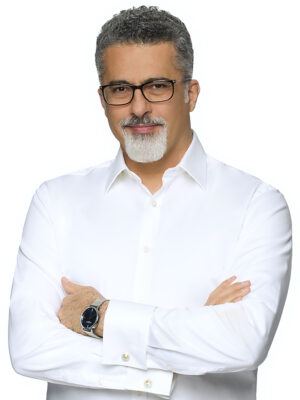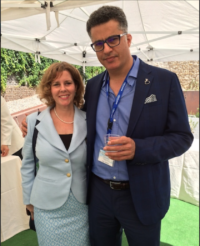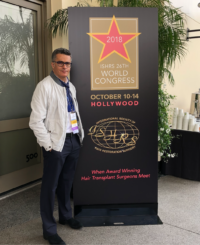 Dr. Saifi was associated with international hair restoration centers where he performed surgery in places such as New York, Philadelphia, San Juan, Dubai, and now he is bringing his expertise to Oslo.

Prior to that, he was affiliated with the Body Enhancement & Lipo Center in Philadelphia, Pennsylvania, where he worked under the guidance of Dr. Gregory Pierce for several years.

Dr. Saifi trained in general surgery in Poland where he successfully completed an internship and post-graduate training in general surgery at the Department of General and Oncological Surgery, Wroclaw Medical University, Poland.

He obtained his MD degree at Wroclaw Medical University, 1989 where he also completed a general internship.

In 2008 he established the American Aesthetic Medicine and Hair Transplant Center, AM-MED in Wroclaw, Poland. (Now Saifi Hair Transplant)

Since 2010 Dr. Saifi provides a hands-on training program in hair restoration surgery, and trained doctors from many countries around the world, such as Brazil, Ireland, the USA, India, UK, Morocco, Poland, Germany, and Australia

October 8, 2014, Dr. Saifi achieved the Fellow designation of the International Society of Hair Restoration Surgery (FISHRS) as one of 84 physicians worldwide, to achieve this honorable distinction! December 1, 2016, Dr. Saifi has successfully fulfilled the requirements of the ISHRS guidelines for Fellowship Training Programs and is recognized by the Society's Board of Governors as a Fellowship Training Program Director and he is on the Membership Committee of the ISHRS.

Dr. Saifi is a member of the International Society of Hair Restoration Surgery, a member of the Association of Polish Surgeons, Lower – Silesian Division, has a full registration with GMC, a member of the Polish Association of Aesthetic Medicine and a Medical Advisory Board Member of the HairMax Laser Comb, Lexington International, FL USA, and ISHRS Membership Committee Member.
Dr Saifi
in the media
Dr. Marwan Saifi, guest on TV "Pytanie na śniadanie" 1
Finalista X-Factor, Christopher Maloney
Exosomes- The future in hair restoration
FUT and FUE, my approach- Two techniques towards one goal
Film Maker and sound technician Marcus Hadriz-Hair Transplant Surgery- FUE Technique
Dr. Marwan Saifi, guest on TV "Pytanie na śniadanie" 2
Interview with Dr. Saifi's satisfied patients after hair transplantation
Radek Liszewski- vocalist- Weekend
The Clinic- Saifi Hair Transplant
Our patient, Killian Lawlor- The Hair Chemist https://www.youtube.com/user/KillianALawlor
Certificates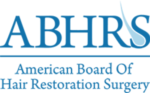 What the ABHRS Certification Means
Your surgeon's certification by the American Board of Hair Restoration Surgery (ABHRS) means
Your surgeon is one of only a few in the world who have passed the rigorous oral and written board certification process administered by the ABHRS.
Your surgeon has years of experience in the field of hair restoration documented by submission of 50 hair-transplant operative case reports, a 150 operative case log, and photographic evidence of quality cosmetic results.
Your surgeon upholds the code of ethics espoused by the ABHRS and practices ethically based treatment strategies for hair restoration.
Despite these stringent requirements for every diplomate of the ABHRS, the ABHRS cannot attest to or endorse the quality of work of a surgeon who holds a board certification by the ABHRS. You must be responsible to review a surgeon's clinical work to decide whether that surgeon is the right choice for you to restore your lost hair.
About the ABHRS
In 1995, the need for the American Board of Hair Restoration Surgery (ABHRS) arose in Chicago during a hair surgery seminar that discussed the importance of a certifying board in hair restoration surgery. The following year, the ABHRS was officially founded and was recognized by the participating societies that created it as the only board certification for hair restoration surgery. In 2000, at the request of the president of the European Society of Hair Restoration Surgery, the ABHRS offered international candidates the option to have certificates that read "International Board of Hair Restoration Surgery". The ABHRS exam stands as the only psychometrically and statistically validated examination dedicated to the specialty of hair restoration surgery.
Headquartered in Munster, Indiana, and managed by a full-time staff, the ABHRS is governed by a 15-member Board of Directors, consisting of volunteer physicians, who serve to fulfill the mission of the board to credential qualifying diplomates as ethical, aesthetically sensitive, and competent hair surgeons.
Verification of Certification
To verify your surgeon's ABHRS certification, please visit www.abhrs.com, and search by name or geography for a complete listing of diplomates.
www.abhrs.com